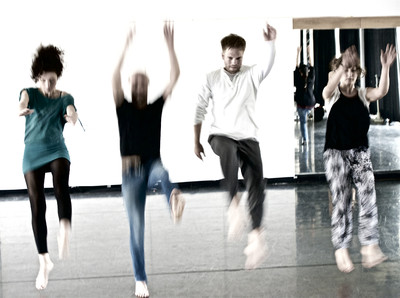 "JUUT weiter machen " is a short piece for 12 Performers / school teachears non professional dancers . The piece was presented at UFER STUDIOS and PODEWILL BERLIN in JUNE 2016 .
12 school teachers investigating their movement path , space and time perceptions that happens during their daily life . Juut weiter machen is an ode to the complex semplicity and beauty of their daily working routine .
Juut weiter machen ( oook si va avanti ) e´una piece per e con 12 Performer non professionisti . Tutti i performcer lavorano come insegnanti maestri e pedagogi nella scuola Erika Mann a Berlino .
Il pezzo é stato presentato a UFER studio e PODEWILL Berlin nel Giugno 2016 .
12 persone , investigando i loro percorsi di movimento e spazio tempo durante la loro giornata quotidiana . il pezzo é una ode - lode alla complessa semplicitá e alla bellezza della routine quotidiana .