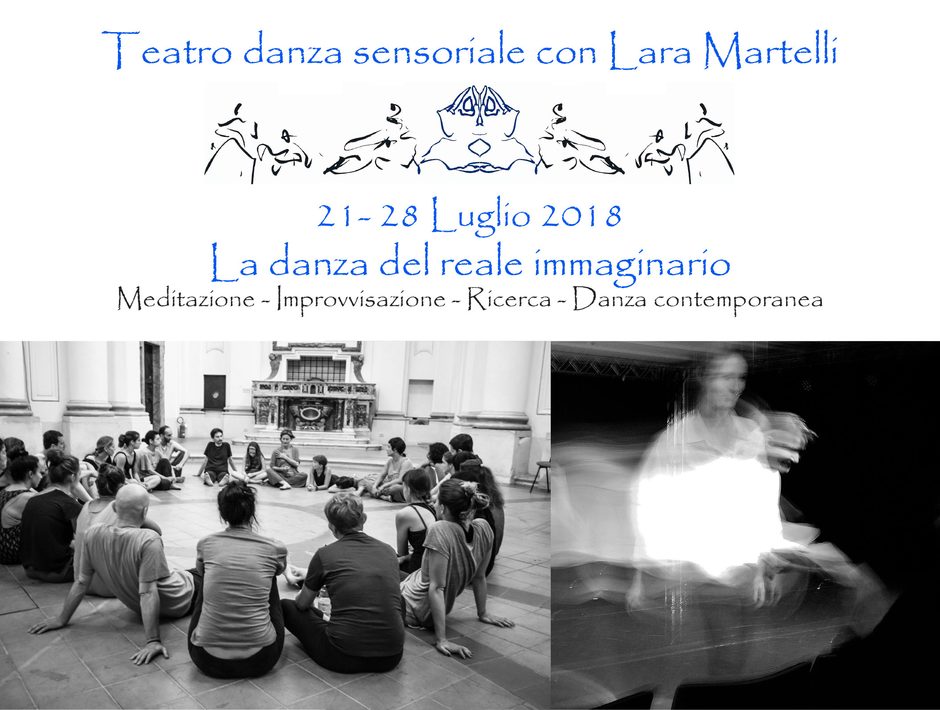 Benvenuti
in questa pagina troverete alcune informazioni e note sulle attivitá proposte e sulle performances ..

Lara Martelli passa da oltre 25 anni la maggiorparte del suo tempo a investigare il conosciuto e immergersi nel sempre nuovo corpo .
Propone e condivide pratiche approfondite di ricerca sul corpo e movimento .
Si occupa di arte della danza .
La danza crea mondi, condivide emozioni e mobilita il pensiero. .

willkommen
Auf dieser Seite finden Sie einige Informationen und Neuigkeiten zu den vorgeschlagenen Aktivitäten und Aufführungen .
Seit über 25 Jahren hat Lara Martelli die meiste Zeit damit verbracht, das Bekannte zu erforschen und sich in den immer neuen Körper einzutauchen.
Sie teilt vertiefte Forschungspraktiken über Körper und Bewegung.
Sie beschäftigt sich mit Tanzkunst.
Tanz schafft Welten, teilt Emotionen, mobilisiert den Gedanken

Welcome
in this page you will find some information and news on the proposed activities and performances Lara is creating.
For over 25 years, Lara Martelli has spent most of her time investigating the known and immersing herself in the ever new body.
Proposesing and sharing in-depth research practices on body and movement.
She deals with dance art.
Dance creates worlds, shares emotions, mobilizes thought.